It is said that someone does not manage his life, but it is life that directs him to his way. I never thought that natural marble would be the area I would focus my labor which, as I had not family roots or previous interests.
But, as a consequence of my work as attorney and my studies in Foreign Trade, the marble companies to whom I was legal advisor encouraged me to go into this passionate life.
On 1998 we created an Export Consortium (Innovative legal figure not so common in Spain) joining 5 marble companies in an export platform to arrive to international markets. It was Union Trade Marble A.I.E.
THE GROUP

We were the one of the first companies using the web as sales platform.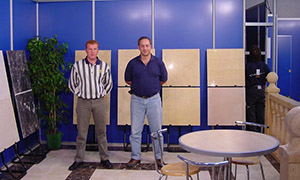 EXPERIENCES

Exhibiting in Carrara Fair in 2001, for the promotion of the Spanish marbles.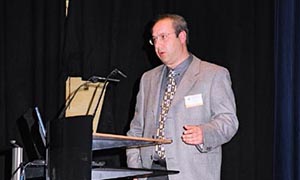 SHARING KNOWLEDGE

Speaker at the Spanish National Construction Congress in 2004 for explaining the figure of the Export Consortium.
Nine years of experience in this group decided me to go up another level, creating a new company in which I wouldn't have bosses, but partners, focused on filling absolutely the customer expectations: Marmorama.es
Marmorama.es was created as a new internet portal presenting the materials from Spanish companies, being displayed the marble tiles & slabs on sale at each time, and advising the customers about the most suitable material & company to produce their orders.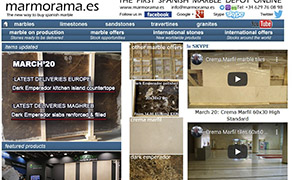 Focused on Internet
Our main effort has been creating an internet platform that allow us to update weekly the existences of the companies, using the web tools for displaying the products and taking advantage of the new internet channels for managing deals.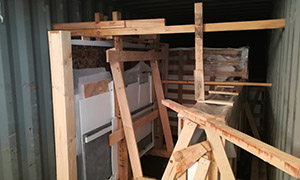 The marble firms

The close work with the marble factories provides us the knowledge about stones, processes or finishes in which each one is more indicated, so we apply this information for suggesting about the most suitable stone / firm for each project / distribution.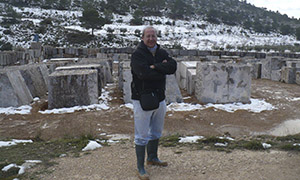 Agents of the customers

All of our effort is aimed at providing exactly as the customer is expecting to receive, without false expectations but always working on his behalf, dealing the conditions, monitoring the manufacturing, checking the documents…
The current uncertain situation has obliged every player involved in Natural Stone market to change radically its system of dealing in the international market. We should also change by pointing out our add values as a collaborator for marble companies, construction firms or final customers, offering a frame in which they can find a reliable way to manage their Spanish stone needs.
Clear and full information, personal availability, sincerity and honesty, real & correct evaluation, close work. This is the new Marmorama.es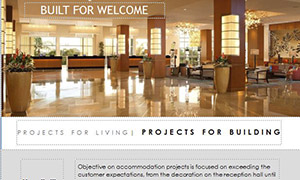 Content Selection

All information displayed in Marmorama.es, texts, pictures, info… has been created by us, pointing out the key aspects as per our experience.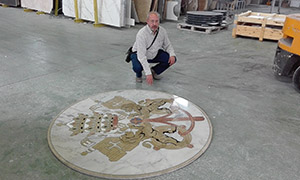 Feedback

Working closely with plants and customers we are able to assembling both interests in mutual benefit, as the deal should finish being profitable for all parties.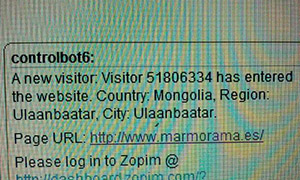 Improve

All the accumulated experience allows us to follow systems of work with which all questions are developed and managed to find the most suitable response.
WHAT MOVES US
TO GO A STEP
AHEAD
The huge possibilities of Spanish Natural Marble to dress any kind of international project and our capacity and responsibility to do it real. So:
if you consider that Spanish Marble is the best option for your project

If you are searching a partner to manage your Spanish Marble purchase
We invite you to contact with us to start making it into real